Audiences
Find and influence the people who shape enterprise technology initiatives.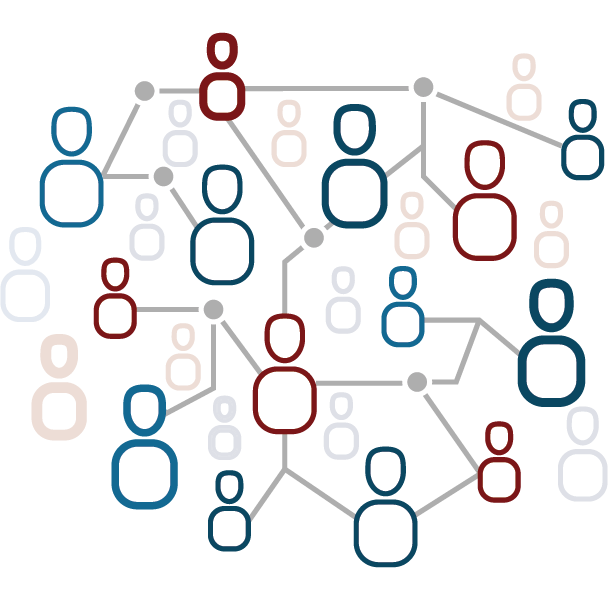 Target them through us. Attract them to you.
Clients come to us because we have the buyers they seek. We've built communities of registered decision-makers through years of content optimization, with 10,000+ topics to match your targeting needs.
Learn More
18M+
monthly visits—
90% from organic sources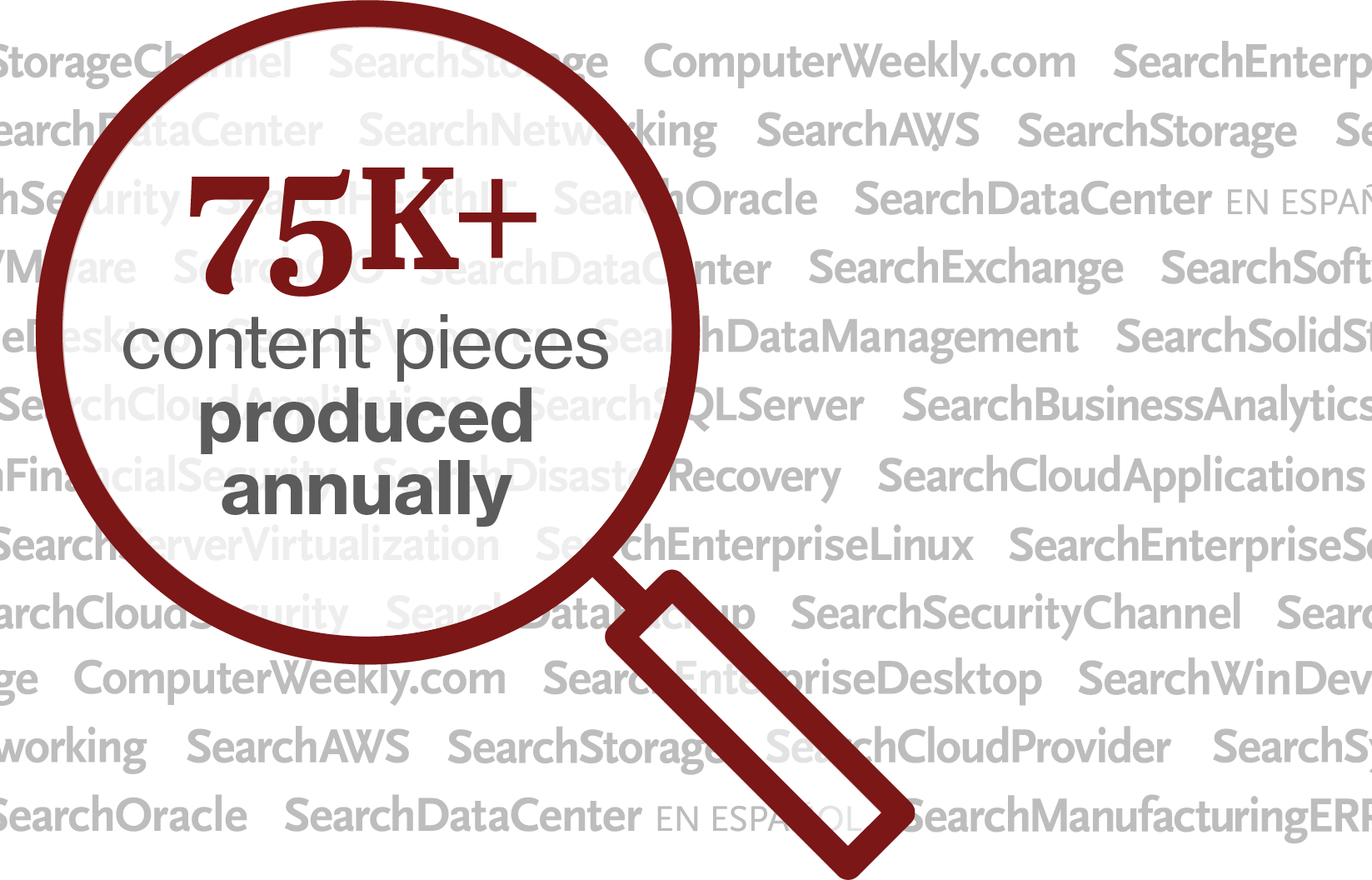 We don't write general news stories.
General stories attract traffic, but not buyers. Instead, TechTarget provides in-depth, technically valuable information.  The more specific the needs of the segment, the deeper our editors will go. That puts you in the heart of the most relevant discussions and creates real opportunities for you to differentiate.
The gateway to active technology buying teams around the world
We know what's really going on in enterprise tech—we have to, in order to maintain our internet presence. Our quality editorial gains us first-page organic Google rankings so that people find us first, practically automatically. In fact, according to SearchMetrics, we are the #1 fastest growing domain in B2B technology media. The moment buyers search and find us, we immediately start learning about them. This is exactly the power our clients put to work for themselves – turning audience interest into pipeline impact.
Putting better audiences to work for you:
Understand your market. By meeting with our audience specialists on a regular basis, you gain critical insight to position yourself to win.
Intercept your audience. Based on your current position and where you need to go, our consultants help shape programs aligned to key outcomes.
Influence active buyers. We work to understand what's effective at every stage, to help you build better assets.
Clients choose Priority Engine™. This critical foundation for their integrated strategy helps clients create more impact through deeper insight and visibility into marketing programs.
Reaching the people you seek
More people researching your areas of focus
Editorial context that engages your key buyer personae
Topical authority, conferring relevance to your brand
Learn More
Global support for your global initiatives.
Our editorial content nurtures active tech buyer communities on four continents. Our clients turn to us for support wherever they want to be within geo-specific practices and as extensions of their global organizations.
Learn More

Get to market faster. Manage smarter now.
Because speed matters, clients can take advantage of our global reach and services to get to market faster. TechTarget maintains a comprehensive set of marketing and intelligence solutions across geographies that accelerate execution at scale. And with Priority Engine™ now available in the U.S., U.K., Ireland and EMEA, early movers are ramping up their gains. They are learning from, optimizing and rolling out insight-driven, purchase intent-based program innovations more easily than ever.