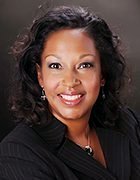 Leah Schoeb
Senior partner -
Evaluator Group -
Leah Schoeb is a senior partner at the Evaluator Group bringing expertise ranging from cloud infrastructure and virtualization to storage performance. She draws from more than 20 years of experience in the computer industry helping systems companies with performance engineering and optimization, market positioning, benchmark evidence creation and guiding industry standards development for server, virtualized and storage solutions.
Prior to joining Evaluator Group, Leah served in several leadership roles both on the engineering and marketing sides for performance at VMware, Sun Microsystems, Dell, Intel and Amdahl. Recently, she has developed and executed long-term plans for the generation of new solid-state technology and cloud computing performance evidence and used novel means to disseminate it to the industry. Leah has also participated and provided thought leadership for industry groups such as Transaction Performance Council (TPC), Storage Performance Council (SPC) and the Storage Networking Industry Association (SNIA). She currently serves SNIA as the vice chairperson of the Technical Council.
@jdooley_clt Now that they set it up what about management and capacity optimization?
3:19 PM - 19 Aug 17
Leah Schoeb's Most Recent Content