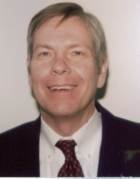 Wayne Kernochan
President -
Infostructure Associates -
Wayne Kernochan is the president of Infostructure Associates, an affiliate of Valley View Ventures, which aims to identify ways for businesses to ""leverage information for innovation and competitive advantage. Wayne has been an IT industry analyst for 22 years. During that time, he has focused on key information-related technologies and ways to measure their effectiveness. Wayne has worked for firms such as Yankee Group, Aberdeen Group and Illuminata, and has helped to identify differentiation and craft marketing strategies based on competitive intelligence for vendors ranging from Progress Software to IBM. He has also performed extensive studies of the SMB
market and produced buying guides for BI, databases, development tools and data virtualization solutions. Wayne is a columnist and writer for a wide range of publications and a frequent speaker at webinars.
#dvdnyc anderson hsbc use data virt as veneer behind which move off legacy data mgt systs 1 by 1 - could this finally be db sunset sol'n?
11:07 AM - 1 Oct 14