What to Expect at the 2015 ROI Summit San Francisco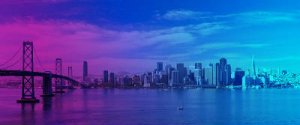 Technology marketers have all witnessed the shift in how buyers conduct research, evaluate vendors and make IT purchase decisions. As a result, many marketers have begun leveraging data to accurately pinpoint accounts that are signaling purchase behaviors. TechTarget's upcoming ROI Summit in San Francisco on March 19 will provide frameworks, best practices and successful strategies for harnessing this data and converting it into deals for sales.
To give you a sneak peek on what you can expect to learn, each of this year's Summit's presenters has created a video about their session:
Understanding the IT Landscape: A Panel Discussion with IT Decision Makers
Jon Brown, Vice President, Market Intelligence

Be a Publisher, By a Publisher
Courtney Kay, Vice President, Field and Product Marketing
Integrating Intelligence into your Work Flow
Justin Hoskins, Vice President, Product Innovation and Architecture
Marketing Best Practices from the Front Lines
Peter Ross, Vice President, Corporate Marketing

Interested in joining your peers at the 2015 ROI Summit San Francisco?
Register for free at the event website: www.techtargetsummit.com/sanfrancisco and join your more than 100 of your Bay Area technology marketing peers at the San Mateo Marriott on Thursday, March 19th.
Not located in San Francisco?
We host multiple ROI Summit across North America, Europe and Asia-Pacific. To see if there is a ROI Summit near you, visit www.techtargetsummit.com
B2B marketing, content, content development, content marketing, Intelligence Driven Marketing, IT buyer preferences, IT buying research, lead generation, marketing intelligence, Marketing ROI, online ROI summit, Tech Marketer Talks, technology marketing, TechTarget