5 Signs You May Need Automated Content Marketing Workflows
EDITOR'S NOTE: This post is part of a series of posts from Jesse Noyes, Sr. Director of Content Marketing at Kapost who will be sharing his expertise around content marketing and platforms to better help our audience navigate this very important area of marketing.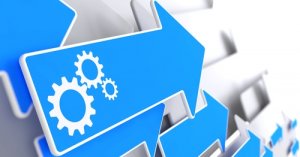 Pop quiz. What's the bigger challenge for organizations when producing content: lack of budget or lack of time?
If you said lack of time, you're right. And if—like most marketers—you're experiencing this challenge, you're probably frustrated.
The perceived lack of time is often due to a lack of planning. With each new blog post, whitepaper, infographic, or video comes a host of tasks, approvals, distribution points, and metrics to track. This is where workflows for content marketing come in.
Smart organizations—those focused on establishing a unified content operation rather than churning out random messaging—put in the time to build content marketing workflows upfront. Doing so outlines the clear set of actions needed to take an individual content asset or a whole campaign from an idea to a reality.
One workflow for a whitepaper, for instance, might include a large set of tasks and deadlines including:
Defining sales stage and/or buyer persona
Drafting copy
Editing and revising
Optimizing for SEO
Designing graphics and layout
Approving final copy and design (from department head and/or legal)
Distributing to channel managers
Publishing on website
Promoting on social
Analyzing results
And this is just one content asset. When you spread this across all the content types marketers use (the average company uses 13) or consider how many more steps are involved in a multi-channel campaign, the value of creating these workflows ahead of time is obvious.
Marketers who do create workflows often plot them out in Word documents, then recreate them for each new project using basic tools like Google docs, Excel spreadsheets, or project management software.
While this approach is better than having no process at all, it's still highly manual and inefficient.
This is why many enterprise-level companies like Lenovo and AT&T have turned to automated workflows. Automated workflows are a core functionality of content marketing software, increasing productivity around the creation and distribution of content without missing critical steps or approvals.
How does it work exactly? Organizations first map out standard workflows directly in the content marketing platform, accounting for common tasks and approvals for each type of content. The number of steps may differ for each content type. For example, blog posts and presentations might have a few while press releases and whitepapers contain several. The idea is to map out the process for each content type, so when creating a new asset—say the blog post or press release mentioned above—the software automatically recalls each step in a checklist, complete with assignments and deadlines associated with those tasks.
Additionally, the best content marketing software systems are able to do this same thing for multi-channel content campaigns. Organizations are able to create campaign "types" which would include all the different assets needed for that kind of campaign. Different types of campaigns might include events, major content assets (a.k.a., content pillars), or email nurture campaigns. When planning a new campaign, the software automatically creates all the assets that have been pre-identified as part of that campaign type—from eBooks to emails, landing pages to blog posts, social posts and paid promotions—along with the workflow steps associated with each of these content assets.
You don't need to start from scratch with every campaign or content asset, saving teams a lot of time and energy. A recent study of our customers found that establishing a content operation led to a 24% increase in productivity and a 30% reduction in the time it takes to produce assets. It also ensures that important approvals and corporate governance policies are enforced. The net result is that friction between teams and departments is reduced, the content creation process becomes more fluid, and no one gets in trouble for missing a step.
The benefits are clear, but I often get asked how to identify when an organization is ready for automated workflows. There are several factors to consider, but if you fit two or more of the criteria below, it might be a good time to start looking into software.
5 signs you may need automated content marketing workflows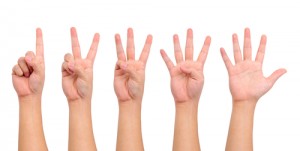 #1 – Your organization has complex workflows
If you map out the steps it takes to create your top five content assets, and the number of tasks typically equals more than four per content type, it's time to consider automated workflows. Most mid-size to large enterprises involve several contributors, departments, and tasks within content creation and distribution. Automated workflows help teams master this process—rather than being mastered by it.
#2 – You have multiple content and campaign types
Marketing organizations use an average of 13 content tactics. That doesn't even include the number of campaigns, both outbound and inbound, running simultaneously. Automated workflows ensure each of these are developed and deployed in a unified and highly visible way.
#3  – You have a large network of collaborators
Any piece of content could involve several constituencies: product line and channel managers, marketing and sales teams, customer support members, legal representatives, etc. Not having clear workflows and notifications for these various teams can easily derail any initiative. Automated workflows make it easier to track and manage all collaborators across their various roles and functions.
#4 – You have multiple distribution points
Marketers are attempting to reach buyers across a wide array of channels. Those channels could include search, online advertising, webinars, social media, email, marketing automation…the list goes on. Without content to supply these channels, the investments are at risk of failing. Automated workflows tackle this problem by including each distribution point as a task. With content marketing software these distribution points are not only catalogued, but the content can be deployed to the channel directly from the platform.
#5 – You have extensive brand guidelines
=Most organizations at the mid-size to large enterprise level have established brand guidelines. This could include everything from style specifications to the inclusion of a particular boiler plate descriptions within assets. Automated workflows enable brands to stay within the guidelines by making the corporate governance process part of the checklist.
Automated workflows can save time and resources while enabling a better production process for content. And as content marketing becomes a centerpiece of marketing strategy's worldwide, the forward-thinking organizations are putting workflows front and center.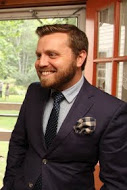 Jesse Noyes is the Senior Director of Content Marketing for Kapost. In this role, he's charged with producing and overseeing the company's content marketing strategy and delivering high-value educational experiences for the industry. Jesse is the former Managing Editor at Eloqua (now owned by Oracle), where he ran the company's award-winning blog and produced plenty of other stuff. You can follow Jesse on Twitter at @noyesjesse if you're interested in content marketing and dogs.
automated content marketing workflows, content, content development, content distribution, content marketing, content marketing software, Jesse Noyes, Kapost