The only Southeast Asian event focused solely on B2B tech marketers making the transition to data-driven marketing.
This event will feature industry best practices, including input direct from your marketing peers, on how to effectively put new types of data in the middle of B2B tech marketing strategies.
At this event, you'll hear how today's forward-thinking marketers are using data to drive pipeline, build new relationships with sales and deliver channel success.
Register

Please join us for the ROI Summit in Singapore and have the opportunity to:
Hear from tech marketing thought leaders on the next generation of data-driven marketing
Network with your technology marketing peers
Get actionable advice on how to use data to drive pipeline, form new relationships with sales and build better ABM and MQL strategies
Obtain IT purchase insights direct from the source and more
PARKROYAL on Pickering
PARKROYAL on Pickering is one of Singapore's most iconic hotels located in the Central Area of Singapore. It's also a five-minute walk from the Waterfront at Clarke Quay, and a five-minute taxi ride to popular sights including Marina Bay Sands and Gardens by the Bay. Public transport links are easily accessible, with the Chinatown MRT station just two minutes' walk down the road.
Agenda
Wednesday, 12 September 2018
8:30
Registration and Breakfast
9:30
Tech vendor perspectives: The journey from prospect to lead to customer
+ Show More

Jon Panker, Managing Director APAC, TechTarget
Daniel Ng, Senior Director of Marketing – APAC, Cloudera

Get a look at a real-life journey from identifying a prospect to nurturing them, and finally to closing a deal. We'll look at all the steps involved from a marketing and sales perspective and the combination of content, automation and third-party data/media that moved the deal along.

10:00
Maximising data: Moving from information into intelligence
+ Show More

Marcelo Loustau, 

Sales Manager APAC, TechTarget

Anol Bhattacharya, 

CEO, GetIT, B2B Marketer for Technology Companies

This session offers prescriptive advice for how marketers can combine data from disparate sources: their own data and third party data. The goal is to ensure the information you're capturing (interaction off your own website, with your own content, with relevant independent or competitive content) can be put to the best use to power marketing initiatives and sales follow-up.
10:30
Accelerating progress with ABM
+ Show More

Shamim Narayan

, Senior Director of Product Management, TechTarget

Joyce Lee

, Director, Demand Marketing, VMware

Account-based marketing gone bad results in missed opportunities, poor conversion rates, disharmony between sales and marketing, and a lot of wasted resources. In this presentation, we'll show you a recipe for avoiding common ABM mistakes by leveraging data and account-specific insights to accelerate progress with target accounts –and their lookalikes– to grow pipeline.

11:15
Successful event marketing: How to attract the right people
+ Show More

Fitz Osman

, Client Consulting Associate, APAC, TechTarget

Organising face-to-face and digital events is among the most time-consuming activities facing most field and country marketers. Whether it's a seminar, a conference, a webinar or a virtual trade show, there's nothing more critical than determining who to invite and ensuring you're driving quality attendees. This session will shed light on how to leverage pre-purchase insights to identify the right people to show up and drive better conversations for sales pros.

Alan Ho, Director of Marketing, APJ, TIBCO

An experienced business-to- business (B2B) marketing veteran with over 20 years in the Information Technology industry, Alan is the Director of Marketing for Asia Pacific and Japan for TIBCO Software. Based in Singapore, he is responsible and oversees TIBCO's overall brand development and messaging within Asia. His mandate also includes product positioning and customer retention strategies in the region. A firm believer in innovation, he is an advocate on utilising analytics to transform the way leads are generated and augmenting intelligence to create that exclusive customer experience.
11:35
How data is redefining the marketing-sales dynamic
+ Show More

Wee Meng Low

, Business Development Manager, Rapid7

Aileen Tang

, APAC Campaigns and Programs Lead, Commvault

Zoe Poh

, Business Development Representative, Commvault

David Lane

, Director of Client Consulting, TechTarget

This is a panel discussion featuring inside sales reps to discuss how they're utilising data to get closer to customers and become more relevant to prospects. Attendees will walk away with guidance on how to arm their ISRs, BDRs and SDRs to rely on data to prepare for calls, personalise their pitch and be more consultative.

11:55
IT buyers panel: Meet the personas who touch a purchase
+ Show More

Aaron Tan

Senior Editor APAC, TechTarget

Tech buying is a team sport. In this lively discussion, you'll meet your prospects – the various constituencies within an organisation who evaluate, recommend and decide which solutions to purchase. You'll learn more about how these buying committees work together and how they'd like to hear from vendors like you.

CIO panelists:

Eugene Yeo, Group CIO, MyRepublic
Eugene is group chief information officer at MyRepublic. His primary focus is on driving customer centricity and operational efficiencies across regional operations of the company, through the use of innovative technology and efficient business processes. Combining his experience in enterprise software development with a deep understanding of ISP operations, he leads the development of customer-centric, agile OSS/BSS platforms and operational processes that allowed for the stratospheric growth of the company across the Asia-Pacific region. He is a regular keynote speaker at TM Forum events globally, and sits on the advisory panel of various startups and educational institutions across the region.

Dr Kwong Yuk Wah, CIO, NTUC
Yuk Wah is the chief information officer of Singapore's National Trades Union Congress (NTUC). She is also the chief data protection officer of NTUC, its affiliated unions, as well as the Ong Teng Cheong Labour Leadership Institute. Under her leadership, NTUC was a winner of the National Infocomm Awards (NIA) 2014 for the most innovative use of infocomm technology in the private sector. She was awarded the ASEAN CIO Award 2015. Yuk Wah had also worked in Singapore's public sector where she started her career at the National Computer Board, and held various management positions at the Infocomm Development Authority. She was also vice president of planning at Singapore Airlines.

Hear from technology marketing experts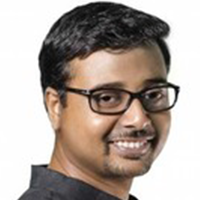 Anol Bhattacharya
CEO, GetIT, B2B Marketer for Technology Companies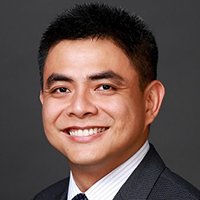 Alan Ho
Director of Marketing, APJ, TIBCO
Wee Meng Low
Business Development Manager, Rapid7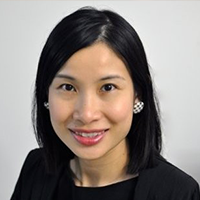 Joyce Lee
Director, Demand Marketing, VMware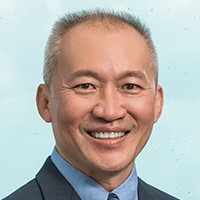 Daniel Ng
Senior Director of Marketing – APAC, Cloudera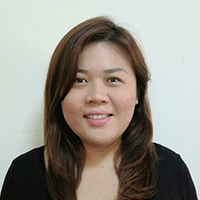 Zoe Poh
Business Development Representative, Commvault
Aileen Tang
APAC Campaigns and Programs Lead, Commvault
Dr. Kwong Yuk Wah
CIO, NTUC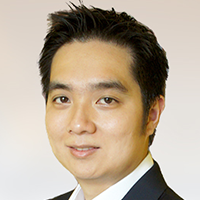 Eugene Yeo
Group CIO, MyRepublic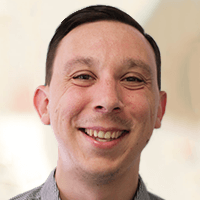 David Lane
Director of Client Consulting, TechTarget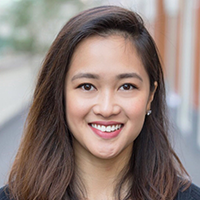 Fitz Osman
Client Consulting Associate/Priority Engine™ Specialist, TechTarget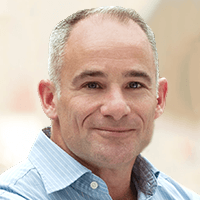 Jon Panker
Managing Director of APAC, TechTarget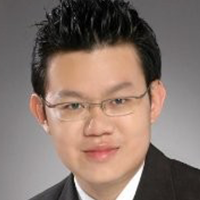 Aaron Tan
Senior Editor, APAC,
Computer Weekly
Venue
PARKROYAL on Pickering
Singapore, 3 Upper Pickering Street, Singapore, 058289
The summit changed my views on what is driving the buying process. It had lots of great ideas about helping sales through marketing intelligence."
– Senior Manager, Channel Marketing, NetApp

Contact
Sponsorship Opportunities
Looking to sponsor the Worldwide ROI Summit Singapore? Contact us.
Jon Panker
Managing Director APAC
Resources for Marketers
Compiled of best practices and white papers, market research reports and ROI driven case studies, TechTarget's Resources for Marketers provides technology marketers the information and insight they need to enhance their strategies.
To see readily available content, visit our Resource Library.
Blog
TechTarget's blog is technology marketers' connection to insight and resources from the TechTarget marketing team. Here, marketers will learn about TechTarget's opinions, resources, and point of views on current marketing initiatives and strategies.
Please visit the blog to join the discussion.
TechTarget Contact
Shamim Narayan
Senior Director of Product Management, APAC