3 Results for:AI in the cloud

sponsored by ComputerWeekly.com
Published: 21 Apr 2017
Ezine
In this month's CW ASEAN, we take a look at how Singapore can play an important role in driving digital advancement across the ASEAN region with its pioneering attitude toward business and technology.
View Now

sponsored by Sight Machine
Published: 07 Jan 2019
Resource
A new year means lots of new tech, and it wouldn't be January without a smorgasbord of new-year predictions. Peer into Sight Machine's crystal ball, and see what they have to say about the future of digital, ...
View Now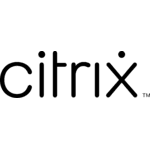 sponsored by Citrix
Published: 12 Jun 2019
White Paper
Find out how to reduce cloud complexity, minimize security threats, and improve user experiences with Citrix Workspace – a platform designed to be a response to the intricacies of today's cloud and application ...
View Now