3 Results for:AWS security

sponsored by Arctic Wolf
Published: 31 Dec 2017
Webcast
This webcast explores the field of top cybersecurity threats and covers best practices for securing cloud deployments. Find out what cloud services providers like AWS and apps like Office 365 are already doing to ...
View Now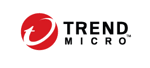 sponsored by Trend Micro, Inc.
Published: 01 Aug 2019
White Paper
As organizations implement DevOps on AWS, they need to understand the security implications. In this white paper, explore the main challenges businesses face at the intersection of DevOps and security. Also, learn ...
View Now

sponsored by AT&T Cybersecurity
Published: 31 Jul 2019
White Paper
Download this guide to bolster your approach to AWS security monitoring and learn the biggest 3 concerns in cloud security.
View Now