2 Results for:Agile DevOps

sponsored by ComputerWeekly.com
Published: 13 Feb 2017
eGuide
Businesses in every industry are finding themselves under pressure to out-innovate their competitors, and push out new products and services to customers at an ever-increasing rate.
View Now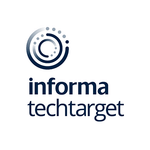 sponsored by TechTarget
Published: 06 Sep 2019
Resource
The differences between Agile, DevOps, and Lean Startup may seem subtle, but the differences could lead to significant impacts to your delivery time, testing processes, and career. Open this PDF to see an expert ...
View Now