3 Results for:Agile DevOps

sponsored by ComputerWeekly.com
Published: 13 Feb 2017
eGuide
Businesses in every industry are finding themselves under pressure to out-innovate their competitors, and push out new products and services to customers at an ever-increasing rate.
View Now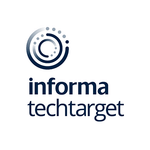 sponsored by TechTarget
Published: 01 Sep 2018
Resource
You've been invited to participate in our SearchSoftwareQuality.com's Software Development Research Program. To participate, please enter your responses to the multiple choice questions here. As a thank you for ...
View Now

sponsored by Red Hat
Published: 21 Dec 2018
White Paper
Even as underlying technologies have evolved, network management has remained largely unchanged for years. Networks are typically built, operated, and maintained manually. Find out how to automate your network with...
View Now