2 Results for:Agile DevOps

sponsored by ComputerWeekly.com
Published: 13 Feb 2017
eGuide
Businesses in every industry are finding themselves under pressure to out-innovate their competitors, and push out new products and services to customers at an ever-increasing rate.
View Now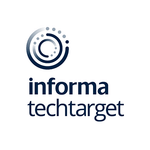 sponsored by TechTarget
Published: 13 Jul 2019
Resource
You've been invited to participate in our SearchSoftwareQuality.com's Software Development Research Program. To participate, please enter your responses to the multiple choice questions here. As a thank you for ...
View Now