3 Results for:Agile DevOps

sponsored by GitHub
Published: 16 Nov 2018
eGuide
In this E-Guide, explore what exactly continuous testing means, why it's necessary for those working in Agile and DevOps culture, and how you can start implementing it today.
View Now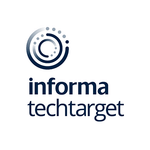 sponsored by TechTarget
Published: 01 Sep 2018
Resource
You've been invited to participate in our SearchSoftwareQuality.com's Software Development Research Program. To participate, please enter your responses to the multiple choice questions here. As a thank you for ...
View Now

sponsored by ComputerWeekly.com
Published: 25 Sep 2017
eGuide
In this e-guide, we share some of the latest thinking on DevOps in the enterprise, as well as the success stories of some household names who have made agile software development work for them.
View Now