2 Results for:Application virtualization

sponsored by SearchDataCenter.com
Published: 21 Nov 2012
eGuide
This expert e-guide explores best practices for virtualizing your applications to ensure optimal performance and availability.
View Now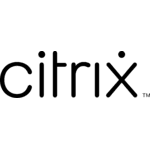 sponsored by Citrix
Published: 23 Oct 2018
Resource
Jump into this article to learn more about the drivers pushing IT, employees, and businesses as a whole towards digital workspaces. Plus, explore the evolutionary stage of IT that digital workspaces represent – and...
View Now