3 Results for:Application virtualization

sponsored by SearchDataCenter.com
Published: 21 Nov 2012
eGuide
This expert e-guide explores best practices for virtualizing your applications to ensure optimal performance and availability.
View Now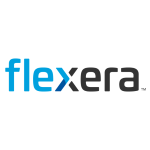 sponsored by Flexera Software
Published: 27 Jul 2018
Webcast
Watch this quick video to learn how Flexera AdminStudio arms your IT team with a complete application readiness tool. So you can identify and mitigate issues before pulling the deploy trigger.
View Now

sponsored by Dell
Published: 19 Nov 2018
White Paper
In this resource, learn how Dell EMC and VMware have come together to provide a customisable technology stack that allows you to get started, with simple and cost-effective end-to-end desktop and application ...
View Now