3 Results for:Enterprise network security

sponsored by ComputerWeekly.com
Published: 24 Apr 2017
eGuide
During the course of 2016 we saw the clamour around network security – which was already very loud – reach fever pitch. From allegations of nation state-level interference in crucial elections, to massive botnet ...
View Now

sponsored by ComputerWeekly.com
Published: 24 Feb 2015
Analyst Brief
Many businesses are turning to managed security services as a means of addressing the difficulty associated with deploying and managing multiple-point security systems, according to this report from Frost & ...
View Now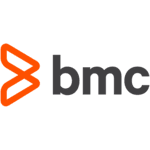 sponsored by BMC
Published: 14 May 2019
White Paper
SIEM systems have been the industry standard for enterprise network security, but the mainframe has been left out of this predominantly distributed discipline. In this white paper, learn how to launch a mainframe ...
View Now