2 Results for:Private cloud storage

sponsored by ComputerWeekly.com
Published: 09 Feb 2017
Ezine
In this quarter's CW Benelux ezine, we ask whether the Netherlands is suffering from digital delusion and if it is losing ground in the digital world.
View Now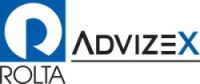 sponsored by AdvizeX Technologies
Published: 05 Dec 2017
White Paper
In this white paper, learn why traditional archiving systems aren't able to cope with big data volumes, and the public cloud is still too risky a place to keep valuable or sensitive documents. Then, read 5 ways you...
View Now