3 Results for:Security industry certifications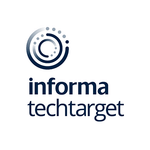 sponsored by TechTarget
Published: 02 Oct 2017
Resource
With the major shift to the cloud, this is the time to boost your career with cloud security certifications to demonstrate your skillset and knowledge to clients and senior leadership. Uncover which certifications ...
View Now

sponsored by Panda Security
Published: 31 Jul 2018
White Paper
In the digital age, everyone is constantly connected. But that also means that everyone and every industry—ranging from oil pipelines to airport telephone systems—are susceptible to hackers. Download this white ...
View Now

sponsored by Symantec
Published: 31 Jan 2019
Case Study
Industrial control systems have become a major focus for attacks and are now among the top targeted sectors. To help address the risk to computer-based endpoints in automation systems, Rockwell Automation partnered...
View Now