From the Editors: Data discovery vendors riding the BI market tide
Data discovery vendors are gaining in the business intelligence market thanks to a shift in demand, says Gartner. Also, read about some recent BI software releases from SAP.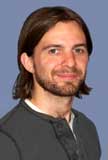 Hey all,
Hoist your sails and hang on for a ride, because the business intelligence (BI) market tides might be turning – enough, at least, to affect the BI software evaluation process in many organizations.
According to Gartner's latest Magic Quadrant report on BI platforms, independent data discovery software vendors are riding a wave of user demand into waters once controlled exclusively by BI goliaths such as IBM, Microsoft, Oracle and SAP. Data discovery tools used to be seen as a supplement to BI technology, but such views are becoming ways of the past. Our story on the Gartner report covers why some companies – or business departments acting on their own – are turning to data discovery over traditional BI and what the top BI vendors are doing to counter the market change.
Speaking of SAP, it released a slew of new BI products late last month. SAP BusinessObjects 4.0 hit the streets, for one thing. SAP execs said the upgraded BI platform is fully integrated with the company's enterprise information management software and offers an improved user interface, expanded mobility support, social media analytics tools and more.
SAP also introduced analytics software packages tailored for users in six vertical industries – media, energy, health care, insurance, life sciences and the public sector. But despite the joint announcement, those packages are based on an earlier BusinessObjects release and won't be upgraded to BO 4.0 until a later date. Learn more in our stories.
Are you excited about SAP's new software? Will data discovery tools play a role in your organization this year? Shoot us an email and let us know.
We're also looking for input on your organization's BI, analytics and corporate performance management priorities and the technical and strategic challenges you expect to face in those areas this year. Four lucky respondents will win an Amazon gift card for participating in our annual survey, which helps us create content targeted to your information needs.
Best,
--Justin
Twitter: @BizAnalytics_TT
Each month, SearchBusinessAnalytics.com editors choose recent articles and other content to highlight here for our readers. We welcome your feedback on these items and our site in general – you can contact us directly or at [email protected].
Dig Deeper on Selecting business intelligence vendors