IT
Operations
The Definitive Guide to Enterprise IT Monitoring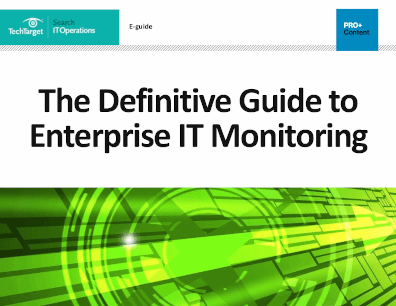 Enterprise IT monitoring helps prevent inefficiency and wasted capital, nagging performance problems and perplexing availability issues that can be costly and time-consuming to resolve. Although the need for IT monitoring is wide-ranging, monitoring approaches have evolved and expanded through the years.
THIS COMPREHENSIVE GUIDE IS HERE TO HELP YOU BETTER UNDERSTAND:
The types of IT monitoring
How IT monitoring can help DevOps workflows
IT monitoring tools and how to examine the vast landscape to make the best buying decision
And more
TechTarget Survey Results: Monitoring in 2020
*This data is from surveys conducted in late 2019 and early 2020, before the emergence of COVID-19. However, the need to monitor all aspects of IT environments hasn't gone away.