Networking
The Ultimate Guide to SD-WAN Architecture
Learn how SD-WAN might fit into your organization's network environment.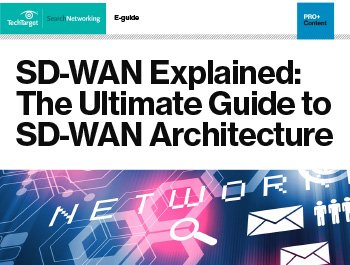 The software-defined wide area network (SD-WAN) is a quickly maturing technology widely adopted by enterprises and organizations as a cost-effective way to connect branch offices to their own data centers and to SaaS and other cloud-based applications.
This guide to SD-WAN will walk you through all things SD-WAN, including:
The basics of SD-WAN technology and how it works
Buying options,
How to plan for implementation
Best practices and troubleshooting advice
And more
This guide also offers insight into how SD-WAN architecture will evolve over the next few years.
Cut through the confusion the range of SD-WAN options might present and help enterprises make informed decisions about how SD-WAN fits into the organization's network environment.