Problem solve
Get help with specific problems with your technologies, process and projects.
How to use Microsoft's MAP toolkit security assessment application
Imagine your organization has 500 endpoint machines on its network, all running different versions of Internet Explorer (IE). What if a security flaw affecting older versions of IE made headlines, and your boss asked you to produce a report detailing how many machines were running a vulnerable version of IE? And he wants the report on his desk in two hours? If you needed an application to perform a security assessment that quickly, which would you choose? The Microsoft Assessment and Planning (MAP) Toolkit could be the answer.
In this SearchSecurity.com screencast, Keith Barker, CISSP and trainer for CBT Nuggets, reveals how to use the MAP Toolkit security assessment application to perform an IT infrastructure assessment and discover what is really on your network, from how many machines are running that vulnerable IE version to how many versions of Windows are present on a network. The MAP Toolkit can dig deeper too; for example, all the different IE add-ons can be viewed in order to find and disable any pesky Java plug-ins that are still active.
Once the necessary information has been collected, producing the readiness assessment report for your boss is as simple as exporting the data to a spreadsheet. The MAP Toolkit, which is free, is capable of running on a modestly equipped machine, so even the most budget-constrained organizations can run it. Whether you're planning a major Windows migration or just trying to appease a panicky boss, the MAP Toolkit can be an invaluable tool.
About CBT Nuggets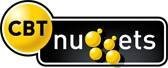 CBT Nuggets is a computer-based technology company specializing in cutting edge online IT training. Founded in 1999 by current CEO Dan Charbonneau, CBT Nuggets provides quick, easy and affordable learning by renowned instructors for individuals, small teams and large organizations. CBT Nuggets also offers a wealth of free videos on a variety of IT topics on the CBT Nuggets YouTube video channel.
About Keith Barker
Keith Barker, CISSP, a trainer for CBT Nuggets, has more than 27 years of IT experience. He is a double CCIE and has been named a Cisco Designated VIP. Keith is also the author of numerous Cisco Press books and articles.
View All Videos