Unified
Communications
Ultimate Guide to Team Collaboration Platforms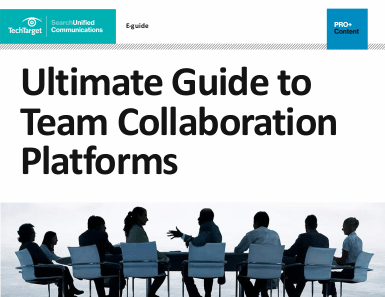 Before the COVID-19 pandemic, team collaboration platforms served as a complement to in-person meetings, but that has drastically changed.
Once workforces became largely remote, these platforms -- which include chat, messaging, presence, voice calling, video conferencing, file sharing and more -- became a primary hub for an organization's employees and partners to communicate and collaborate.
This guide goes in depth on the benefits, challenges, security concerns, buying considerations and best practices for managing team collaboration platforms.