A closer look at Outlook 2013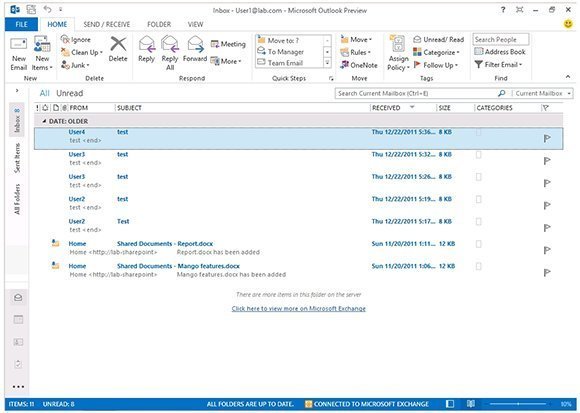 Source:
Contributor screenshot
The biggest change you'll notice in the Outlook 2013 interface is that it looks much cleaner than the interfaces of previous versions of Outlook. You'll notice that the Reading pane is not enabled by default, and the folder structure is actually hidden.
You can see a few of the folder names on the left side of the interface. Below the folder names are icons you can use to switch between the mailbox, calendar, contacts and tasks.
View All Photo Stories