A closer look at Outlook 2013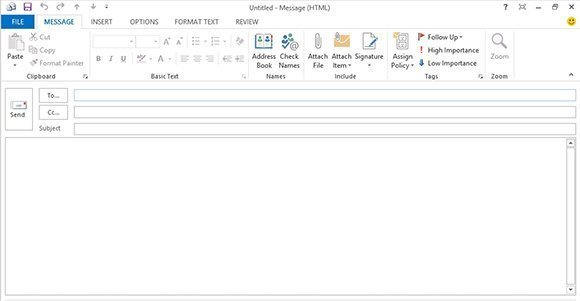 Source:
Contributor screenshot
Here we have a look at the Outlook 2013 email message composition screen. All the options on this screen should look relatively familiar to Outlook users.
One interesting thing to note is that assigning an IRM policy to an outgoing Outlook 2013 email message has become much more intuitive, and is accomplished via the Assign Policy icon.
There is also a prominent Format text tab in Outlook 2013. Upon clicking the tab, you can create email messages as plain text, rich text or HTML. The same options are present in Outlook 2010, but are displayed much more prominently in Outlook 2013.
View All Photo Stories