Evaluate
Weigh the pros and cons of technologies, products and projects you are considering.
Eight influential Microsoft experts to follow on Twitter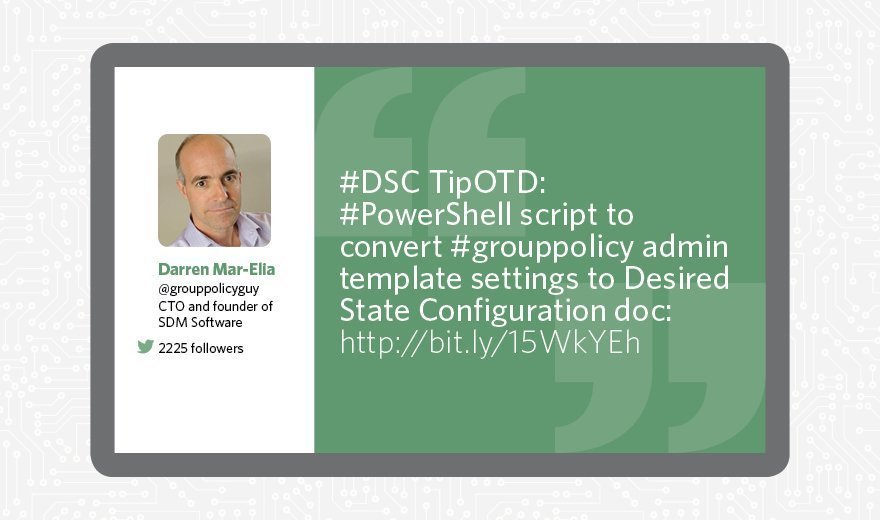 Source:
Twitter, Anita Koury
Every Windows administrator would like better group policy tools and tips to deal with the everyday issues that stop them from getting to more interesting jobs. When sysadmins get stumped with a problem and need a place to turn for advice or just to vent, that place is @GroupPolicyGuy.
On Twitter, Darren Mar-Elia gives Windows Server admins the ins, outs, ups and downs of working with group policy, including a focus on how to implement group policy automation with PowerShell. "He also offers some blogs [to read], links to other news and PowerShell and group policy solutions," said Eric Beehler, co-owner of Consortio Services and TechTarget contributor. Mar-Elia is CTO and co-founder of SDMSoftware, a Windows configuration management tool. Many blog posts are on his company's page, it offers unbiased advice without pushing products on followers.
A Microsoft MVP for cloud and data center management, Mar-Elia has 2,225 followers and updates his Twitter feed a couple times a week. And although his hobbies include road cycling and wine making, his feed has a laser focus on group policy tools, management, and automation, and all things Microsoft.
View All Photo Stories