Trend Watch: Human Marketing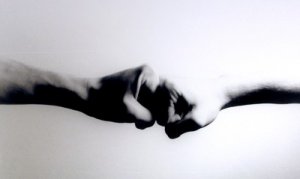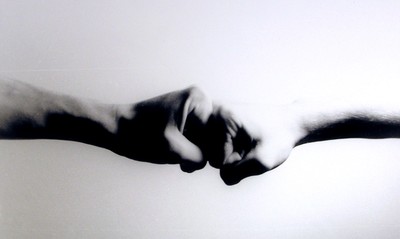 I know what you're thinking. Did he just say Human Marketing? As opposed to what – Alien Marketing?
All kidding aside, Enterprise technology marketers all work in an industry where buying is ultimately very human in nature. Now, when it comes to researching technology projects, buyers say they don't want to hear from you until they are ready to buy. They say things like: "Just put all your information online and we will find it." Or: "Don't call us, we'll call you." This may be the stark reality of the buying process for technology marketers, but just when you start to feel sorry for yourself, ask yourself the following question: when was the last time that you heard of a company buying a $1 million or even a $100k software or hardware bundle over the internet? The short answer is: never. While the internet has shifted much of the control in the technology purchasing process from seller to buyer, the fact remains that when it comes to purchasing, there must be a one-to-one human connection established.
No matter what point it comes in the cycle, it is up to technology marketers to foster this human connection. So why wait until the end?
Human Marketing = One-to-One Connections
When people think of human connections, they think that this must mean a face-to-face connections, or a connection established by a sales rep over the phone. If I told you that you could establish a human connection through your online marketing, through your content, through your email, through your social channels, would you believe me? The truth is, regardless of medium, if you create a one-to-one connection with a prospect, you have created a "human" connection. You've all heard the buzzwords: personalization, segmentation, social marketing, user marketing, etc. Each amounts to a specific strategy that marketers employ, and each amounts to the humanization of marketing. Interaction and engagement are the touchstones of human marketing. Rather than broadcast messaging, marketers need to right-size it, package it up, and not only make it consumable for specific individuals, but ultimately, make it share-able as well. Once you have created a personal connection, you have now empowered that individual to personally connect with followers under the halo of your brand.
3 ways to make your marketing efforts more human
1. Use persona development to drive your content efforts – Generic or one-size-fits-all is just not good enough anymore. Marketers must stop keeping personas in the closet. Understand who your audience is and develop content that will appeal to each person that will view it.
2. Socialize everything – Immediacy is the backbone of socialization. Users expect information on-demand so they learn and share it. When you want to know something quickly, ask a friend. Don't apply for a job through an online job board, find someone you know to give you the scoop and share your resume. Distribute all content socially and embed the tools for users to share it. Social sharing buttons are becoming ingrained in our visual brains, but they are not just eye candy. Ask yourself before you create anything, would someone want to read it, will they feel personally connected to my brand because of it, and do they want to share it?
3. Learn from your customers and sales reps – Human connections are not fostered in spreadsheets. Find out what makes your customers tick. Use intelligence to learn from their behavior. Finally, get on the same page with your reps – apply successes they have had in managing customer relationships to your marketing.
If you would like to make a human connection with me, lave a comment or engage me on Twitter or LinkedIn.
content marketing, human marketing, persona-based marketing, personalization, social content distribution, social media, technology buying process, Trend Watch, user marketing