In computer graphics, a spline is a curve that connects two or more specific points, or that is defined by two or more points. The term can also refer to the mathematical equation that defines such a curve.
Consider the set of points in the illustration below.It is easy to envision a curve (red) that approximately connects the four points (blue).In the old days of mechanical drafting, a flexible metal or wooden strip (called a spline and the term from which the present term derives) was used to construct approximate graphs such as this.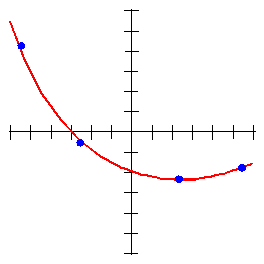 A computer can be used to test various curves, having known formulas, for an optimal "fit" for any finite set of points.In the example shown here,a near-perfect fit exists, and the curve has a relatively simple formula. Not all splines are this straightforward. But in theory, at least one spline curve can be found that approximates a continuous graph for any finite set of points.
This was last updated in
June 2010