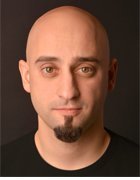 Matthew Pascucci
Security Engineer -
Matthew Pascucci is an information security engineer for a large retail company where he's involved with vulnerability and threat management, security awareness and daily security operations. He's written for various information security publications, has spoken for many industry companies, and is heavily involved with his local InfraGard chapter. Pascucci covers topics relating to network security.
See below for Matt's archive of advice on network security.
Creating a "Recommended Vendor" listing on my website. Let me know if your company would like to be involved in the process. Just DM me.
1:17 PM - 28 Aug 15
Matthew Pascucci 's Most Recent Content