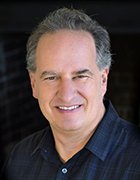 Allan Leinwand
CTO -
ServiceNow -
Allan Leinwand has built a reputation for managing the world's most demanding clouds -- in B2B and B2C. He is the CTO at ServiceNow, responsible for building and running the ServiceNow Enterprise Cloud -- the second largest enterprise cloud computing environment on the planet. In this role, he is responsible for overseeing all technical aspects and guiding the long-term technology strategy for the company.
Before joining ServiceNow, Leinwand was CTO -- infrastructure engineering at Zynga Inc., where he was focused on building one of the largest consumer cloud computing environments used in the delivery of the company's social games to more than 80 million players daily. He got his start as a cloud pioneer at Cisco before cloud computing was a term and the idea of accessing applications from anywhere was still very new.
In addition to expertise in running large enterprise cloud computing environments, he also provides expertise in software engineering, quality engineering and product-market fit to companies including Spoke Technologies, Bulletproof 360, MapAnything, Founders Circle Capital and Kleiner Perkins. He is a board member of Marin Software.
Leinwand has served as an adjunct professor at the University of California, Berkeley where he taught computer networks, network management and network design. He holds a Bachelor of Science degree in computer science from the University of Colorado, Boulder.
Allan Leinwand's Most Recent Content