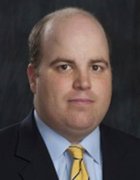 As CEO, Andrew focuses on expanding the international footprint for Kudelski Security's unique blend of cybersecurity capabilities. This includes working with clients, partners, and new strategic alliances to optimize approaches to minimizing cyber risks. Prior to becoming CEO, Andrew served as Kudelski Security's Chief Technology Officer and was responsible for the evolution, development and delivery of the organization's technology strategy and solution architecture.
Andrew has over 15 years of experience in the cybersecurity market and has extensive experience as a security architect, strategist and technical leader. Prior to joining Kudelski Security he led an R&D laboratory focused on national defense challenges at the Georgia Tech Research Institute and also served as advisor on emerging security threats to Fortune 250 chief information security officers and government bodies.
Andrew has an MBA in management of technology, a master's degree in information security and a bachelor's degree in computer science from the Georgia Institute of Technology.
Andrew Howard's Most Recent Content