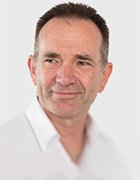 As cloud CTO for JISC, Andy Powell contributes to the cloud roadmap for the organisation's cloud services business, as well as providing strategy and leadership across the organisation.
An associate level AWS Certified Solutions architect, Powell strives to retain practical hands-on experience, working closely with JISC's members, customers and partners as often as possible.
A passionate believer in the benefits that public cloud can bring to the education and wider public sector, he has over 30 years' IT experience in diverse roles across functions including networks, system administration, software development, website and digital delivery, strategy, solutions architecture and policy advisory.
Andy Powell's Most Recent Content