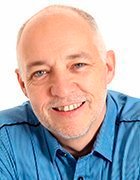 Barry Devlin
Founder and principal, 9sight Consulting
Dr. Barry Devlin is among the foremost authorities in the world on business insight and data warehousing. He was responsible for the definition of IBM's data warehouse architecture in the mid-1980s and authored the first paper on the topic in IBM Systems Journal in 1988. He is a widely respected consultant and lecturer on that and related topics, and author of the comprehensive book Data Warehouse: From Architecture to Implementation.
Devlin's interest now covers the wider field of a fully integrated business, focusing on informational, operational and collaborative environments and, in particular, how to present the end user with a holistic experience of the business through IT. Those aims, and a growing conviction that the original data warehouse architecture struggles to meet modern business needs for near-real-time business intelligence and support for big data, drove the thinking that went into latest book, Business unIntelligence: Insight and Innovation Beyond Analytics.
Devlin has worked in the IT industry for more than 30 years, many of them as a distinguished engineer at IBM. He is now founder and principal of 9sight Consulting, specializing in the design and the human, organizational and IT implications of deep business insight applications.