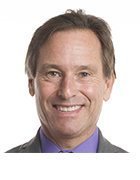 George Brostoff
CEO and Co-Founder, SensibleVision
George Brostoff is the founder and CEO of SensibleVision, a leader in 3D face scanning authentication technology, headquartered in Cape Coral, Fla. He has founded three successful tech companies, holds seven patents and grew up working in a family business.
Prior to SensibleVision, George co-founded Ensure Technologies in 1997, a pioneer in the use of RF badges for computer security. In 1981, he founded Symplex, a manufacturer of the first data compression networking devices. George transitioned Symplex from a startup to a profitable company and positioned it for an initial public offering.
Based on his contributions to the business community, George was selected as Entrepreneur of the Year by the Detroit Free Press and Michigan Technology Council. He also received the Governor of Michigan Certificate of Appreciation for Outstanding Business Achievement. George is a graduate of the University of Michigan.
George Brostoff's Most Recent Content