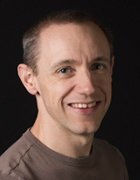 Hugo Fiennes
CEO and Co-Founder -
Electric Imp -
Hugo Fiennes is CEO and Co-founder of Electric Imp, an innovative and powerful Internet of Things-based cloud service and hardware platform that makes it simple to connect devices to the Internet.
Hugo began developing hardware and software for early ARM-based computers in the late 1980s and has been building useful and successful things ever since. After designing many MP3 players for Rio, Hugo led Apple's hardware team through the first four generations of the groundbreaking iPhone, and was then an early advisor to Nest Labs, architecting the hardware for their first thermostat product before starting Electric Imp in 2011.
Hugo graduated first honors from University of Warwick in Coventry, England with a degree in Computer Systems Engineering.
Hugo Fiennes's Most Recent Content