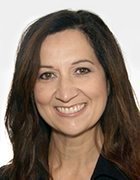 Isabel Chapman
Principal Analyst -
Machina Research -
Isabel Chapman has over 15 years' experience in both the telecom and IT sectors, with much time spent at the intersection of the two.
Isabel has a background in strategy consulting, product management and partner alliances at companies such as Microsoft, Dell, Motorola and Deloitte. During that time, she launched numerous leading edge products and services. Recently, she managed the IoT product organization at a leading North American carrier. Isabel is a government advisor on IoT.
She has lived and worked globally and speaks French, Spanish and Portuguese. She holds an MBA from the Rotman School of Management.
Isabel is a Principal Analyst with Machina Research, focusing on Enterprise and Industrial IoT, as well as the North American organization.
Isabel Chapman's Most Recent Content