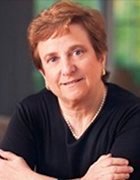 Judith Hurwitz is a thought leader and strategy consultant focused on providing a holistic perspective on distributed technology adoption.
She is the president of Hurwitz & Associates, a business technology strategy firm that helps companies gain business benefit from their
technology investments. In 1992, she founded the Hurwitz Group, a technology research group. She has worked in various corporations, such as John Hancock, and Apollo Computer. She is the co-author of Cloud Computing for Dummies, Service Oriented Architectures for Dummies, and Service Management for Dummies. She has written extensively about cloud computing, software architectures, information management, and service management. Judith holds a BS and MS degrees from Boston University. She is a frequent speaker at industry events.
Judith Hurwitz's Most Recent Content