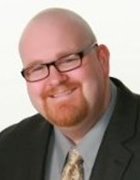 Justin Lenkey
Founder and managing partner -
Argyle IT Solutions -
Justin Lenkey is a member of The ASCII Group, as well as founder and managing partner of Argyle IT Solutions, a leading IT services provider that works with Fortune 1,000 companies. Argyle focuses on increasing business productivity by managing and supporting both hardware and software while offering a single point of contact for any issue a company might have. Dedicated to being an extension of a company's IT team, Argyle continues to support and educate its clients beyond the scope of a traditional IT services provider.
Lenkey's goal is to help his clients extend the functionality of their technology and maximize their investments and he believes that technology does not have to be overly complicated. He is dedicated to helping his clients understand their technological investments in plain English. Over his career he has worked with a diverse range of clients in various environments including healthcare, food processing, petrochemical, manufacturing, and transportation and logistics. Argyle gives clients personalized solutions that are created with industry best practices in order to improve their business systems.
As an expert in enterprise resource planning and warehouse management techniques and practices, Lenkey is able to improve operational efficiency and help his clients better serve their customers and stay competitive. He regularly offers continuing education events that are designed to enhance the users' experience with the products they invest in. By focusing on proactive maintenance, security and infrastructure solutions, and custom applications, Lenkey can collaborate with individual companies in order to ensure the success of their partnership.