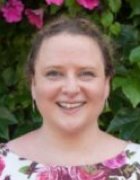 Rachel Berry
Independent Consultant -
Rachel Berry started her career at Siemens PLM, where she worked as a CAD-architecture engineer on the Parasolid kernel, specialising in CAD and PLM joint-product development with Autodesk, Siemens NX, Ansys Workbench, SolidWorks and others. Rachel holds a Masters in Physics and Electron Microscopy and a PhD in Astrophysics specializing in Electromagnetic Field Simulation and Image Processing from Cambridge University.
Rachel then moved to Citrix to work on partner engineering projects, including the 2013 release of NVIDIA vGPU and later became Product Manager for HDX Graphics, Linux and Android Receiver at Citrix. Rachel then moved to work as Product Manager for the GRID enterprise products at NVIDIA where she set up the first NVIDIA influencer program.
Rachel now works as an independent consultant specializing in graphics, CAD, IoT and all things Cloud and enterprise.
Rachel Berry's Most Recent Content