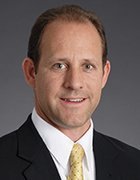 Russ Fellows is a senior partner at Evaluator Group. He's responsible for leading research and analysis of product and market trends for network-attached storage (NAS) and storage security. He's also the primary analyst for coverage of selected open systems storage area network (SAN) and virtualization products. Russ also participates in developing and maintaining course content for the Evaluator Series Advanced Education for Storage Professionals™ classes.
Russ is a well-regarded industry professional with more than 17 years of high-technology experience, including product design, product development, systems engineering, business strategy development, competitive analysis and portfolio management within both the vendor and end-user communities.
Prior to joining Evaluator Group, Russ was strategic marketing manager in the Sun Microsystems storage division where he collaborated with senior executives identifying key technology trends and market opportunities for new Sun product lines. He held several positions at Fujitsu and has also held high-tech positions at Solbourne Computers, U.S. West Enhanced Services Group and the U.S. Department of Labor.
Russ holds bachelor's degrees in applied math and computer science, an MBA in international business and an MIS, all from the University of Colorado.
Russ Fellows's Most Recent Content