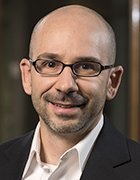 TJ Butler
Chief Software Architect -
Mesh Systems -
TJ Butler is the Chief Software Architect at Mesh Systems where he is responsible for the design and development of IoT systems. Mesh Systems provides IoT software and services for product manufacturers.
TJ has helped start and grow several companies during his 20+ years of experience. That entrepreneurial spirit ensures his engineering approach is grounded with a solid business perspective.
TJ's career began with industrial automation building manufacturing intelligence systems, which has been a fantastic foundation for IoT. Just prior to Mesh Systems, TJ led the engineering team for Symantec's Risk Automation Suite after joining through an acquisition of Gideon Technologies where he was the Senior Architect. Butler is named as an inventor on two patents and holds a Computer Science degree from Purdue University.
TJ Butler's Most Recent Content