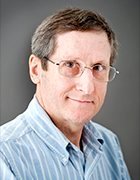 David A. Teich
Principal consultant -
Teich Communications -
David A. Teich is principal consultant at Teich Communications, a technology consulting and marketing services company. Teich has worked in the business of technology for more than three decades, and he has experience in marketing, sales, professional services, development and operations.
Through Teich Communications, Teich provides strategic marketing, product positioning and writing services designed to help small and midsize technology vendors better understand and communicate the fit between their products and market needs.
In addition to his industry experience, he has an undergraduate degree in business computing from Texas A&M University, a master's degree in computer science from Stanford University and an MBA in marketing from Pepperdine University.
David Teich's Most Recent Content