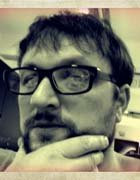 Karl Flinders
Services Editor -
TechTarget -
I am journalist at Computer Weekly/TechTarget
I write news, analyses and features about the use of IT in enterprises. The main enterprise sectors I cover for Computer Weekly are financial services IT and IT outsourcing/services.
I am also editor of four digital magazines in the Australia/New Zealand and the Asean regions for Computer Weekly parent TechTarget. These are Information Security magazine ANZ and ASEAN, Business Intelligence magazine ANZ and ASEAN, Modern Infrastructure ANZ and ASEAN, and Storage Magazine ANZ and ASEAN.
I also run the editorial for our content aimed at IT professionals in the Nordic region. This includes web stories, a weekly newsletter and quarterly ezines.
Karl Flinders's Most Recent Content