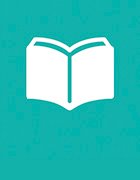 Established in 1962, MIT Press is one of the largest and most distinguished university presses in the world and a leading publisher of books and journals at the intersection of science, technology, art, social science and design. MIT Press books and journals are known for their intellectual daring, scholarly standards, interdisciplinary focus and distinctive design.
For IT professionals, MIT Press produces books on an array of topics -- AI, machine learning, robotics, cybersecurity and more. It is also the publisher of the classic Introduction to Algorithms, now in its fourth edition. It is also the producer of a range of journals, like Data Intelligence, Harvard Data Science Review, Computational Linguistics, Neural Computation and PRESENCE: Virtual and Augmented Reality.
The mission of MIT Press is to push the boundaries of publishing in active partnership with the MIT community and to advance knowledge in science, technology, the arts and other scholarly areas that will best serve the nation and the world in the 21st century. It works daily to reimagine what a university press can be. Its books embody design and production values that give unique form to unique arguments. Across subject areas, MIT Press aims to be relentlessly forward-thinking, favoring work that either advances knowledge or offers useful synthesis.
MIT Press's Most Recent Content