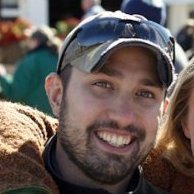 Jamison Cush is Executive Editor of TechTarget's TechnologyGuide family of websites, where he manages a staff of on-site and freelance writers that cover a wide range of consumer and business devices, including laptops, tablets, and smartphones. He writes and reviews regularly for NotebookReview and TabletPCReview, and travels extensively to bring readers the very latest in consumer and business news, reviews and technical how-to features.
Before becoming Executive Editor, Jamison served as editor of TabletPCReview, steering the direction of that site as it spun off from NotebookReview and setting new standards of tablet coverage. He previously covered business technology for various trade publications and at other TechTarget sites, as well as running CNET's how-to features before joining the TechnologyGuide staff. He frequently travels to major trade shows and industry events and is often seen on New England Cable News discussing the latest tech headlines.
@BillSimmons "Especially when washed down with an NFL-branded Bud Light."
12:00 PM - 28 Apr 17