zimmytws - Fotolia
Google Kubernetes Engine price change sparks discontent
Google is bringing back cluster management fees for its Google Kubernetes Engine service, a move that will bring it into parity with AWS' competing product but also prompted some protests from users.
An upcoming price change to Google Kubernetes Engine isn't sitting well with some users of the managed container service, but analysts said Google's move is well within reason.
As of June 6, Google will charge customers a cluster management fee of $0.10 per hour, regardless of the cluster's size or topology. Each customer billing account will receive one free zonal cluster, and the new management fee doesn't apply to clusters run as part of Anthos, Google's cross-platform container orchestration service.
Along with the management fee, however, Google is also introducing a service-level agreement (SLA) for Google Kubernetes Engine (GKE). It promises 99.95% availability for regional clusters and 99.5% on zonal clusters, assuming they use a version from Google's stable release channel, according to the price change announcement.
Google's decision did not sit well with some users, who voiced complaints on social media.
Having slept on it, the changes to #gke makes me furious. This is maybe the worst decision Google has made as a company, and I cannot overstate this enough, that is saying a lot. This is a master class on how to trade trust for money, badly. The justifications are just not there

— CodeByKyle (@CodeByKyle) March 5, 2020
the next few days will see a massive migration of "playground" Kubernetes clusters away from GKE... they just introduced a $0.1/hr fee, that's $72/month!

So now running a managed master node on EKS and GKE cost the same GKE greatly improved their SLA though

Bye bye GKE pic.twitter.com/4KCUzwNHSF

— Maël Valais (@maelvls) March 4, 2020
Container service pricing could remain in flux
Others disagreed. The planned fee for Google Kubernetes Engine is reasonable, said Gary Chen, an analyst at IDC. "The fact is that Kubernetes control plane management is getting more complex and Google is constantly improving it, so there is a lot of value-add there," he said. "Plus, as more critical workloads get deployed on containers, service levels become important and that will take some effort and investment, so it's not unreasonable to ask for a fee for enterprise-level SLAs."
A longer-term solution for Google could be to offer a lower-cost or free tier for those who don't need all the features or the SLA, Chen added. "I think we'll definitely see that in cloud container pricing in the future," he said. "More tiers, feature add-ons, etc., to satisfy all segments of the market."
Google previously had a management fee of $0.15 per hour for large clusters but dropped it in November 2017. The price addition coming in June will bring GKE into parity with Amazon Elastic Kubernetes Service; AWS cut the cluster management fee for EKS to $0.10 per hour in January, down from $0.20 per hour.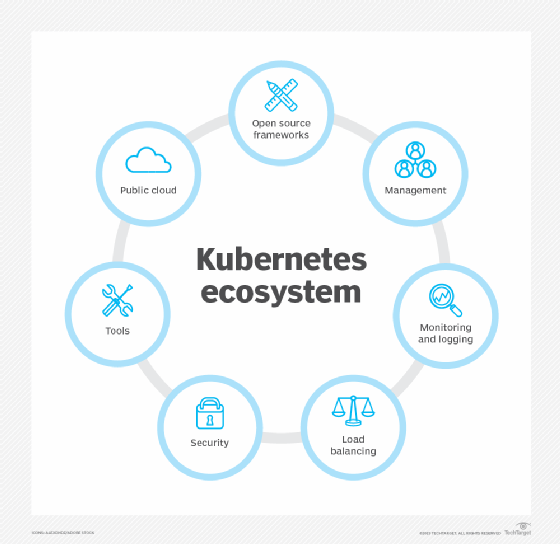 Although measured in pennies per hour, the cluster management fees amount to about $72 a month per cluster, a sum that can add up fast in larger implementations. The question Google Cloud customers must weigh now is whether the fee is worth it compared to other options.
Microsoft Azure Kubernetes Service is one, as it doesn't currently carry any cluster management fees. But customers would have to do a close comparison of what Azure charges for the compute resources supporting managed containers, as opposed to Google, AWS and other providers.
Another alternative would be to self-manage clusters, but that would require analysis of whether doing so would be desirable in terms of staff time and training.
Above all, Google would undoubtedly like more adoption of Anthos, which became generally available in April 2019. The platform encompasses a software stack much broader than GKE and is priced accordingly. Anthos is the company's primary focus in its bid to gain market share against Azure and AWS and represents Google Cloud CEO Thomas Kurian's intent to get more large enterprise customers aboard.
"The cloud wars are intense and revenue matters," said Holger Mueller, an analyst at Constellation Research in Cupertino, Calif. The cluster management pricing could be viewed as some "gentle pressure" on customers to adopt Anthos, he added.
Dig Deeper on Cloud app development and management