alphaspirit - Fotolia
Microsoft advances Azure hybrid strategy with Avere deal
Microsoft's acquisition of Avere Systems addresses a shortcoming in Azure storage services and could help steal some business from AWS and GCP.
Microsoft's acquisition of Avere Systems is the latest example of cloud providers' mad dash to fill gaps in their...
Continue Reading This Article
Enjoy this article as well as all of our content, including E-Guides, news, tips and more.
hybrid cloud strategies.
In 2017, each of the major providers rolled out some form of hybrid cloud offering to placate enterprise users not ready to go all-in on the public cloud. Microsoft, which began to sell its long-delayed Azure Stack in the back half of the year, has continued its Azure hybrid push in 2018 with the acquisition of Avere Systems, a Pittsburgh-based company that provides file storage and caching services in the public cloud and private data centers.
Avere offers network file system (NFS) and Server Message Block (SMB) file-based storage for Linux and Windows to help customers pool resources, pare down storage dependencies and improve performance. The vendor's NFS and SMB services provide a unified system to analyze data in private data centers or the public cloud. It likely will be incorporated into Microsoft Azure for customers to move data between on-premises environments and Microsoft's public cloud. Microsoft made a similar integration with StorSimple, which it acquired in 2012, though this deal is targeted at large corporations.
The Avere acquisition could provide an answer to Amazon Web Services (AWS) Storage Gateway to help customers move data to the cloud for a variety of reasons, such as disaster recovery, backup and archiving. It could also help with caching, or be put in front of a struggling system to improve performance.
"It fills a gap," said Henry Baltazar, an analyst with 451 Research. "They needed to boost their storage capabilities relative to the other players."
AWS also has an NFS service, Amazon Elastic File System, which has been on the market since 2016, but is still ramping up. Microsoft signed a deal with NetApp late last year to provide NFS services on Azure, though Avere could act as a native alternative once it's integrated into Azure.
Most of the early focus in cloud network-attached storage has been blob and object storage, but not everything fits in those categories. Services like what Avere offers are important because legacy applications built in-house and written for NFS can be expensive to rewrite, or they require some sort of middleware to integrate with those other cloud storage formats.
Hybrid cloud, which involves some degree of coordination between resources in-house and on the public cloud, continues to gain steam, particularly as enterprises seek to move more workloads out of their own data centers. Last year, VMware and AWS developed a service to bridge their environments, and Google struck deals with Cisco and Nutanix to add their own hybrid capabilities sometime in 2018.
But the Avere deal isn't just about legacy apps. It could help with edge computing, and Avere has experience with high-performance computing (HPC), too. HPC is clearly an area that Microsoft sees as important going forward, and it follows last year's acquisition of Cycle Computing, which focused more on the compute side of the equation.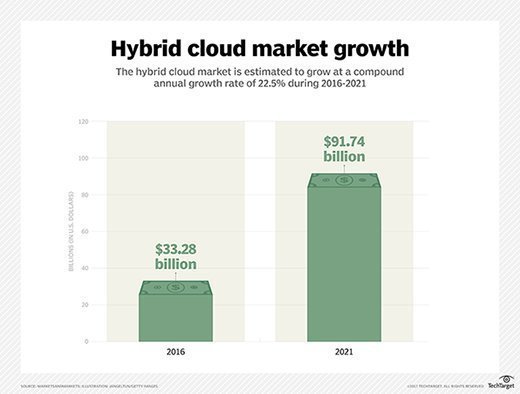 Avere acquisition has implications for AWS and GCP, too
It fills a gap ... [Microsoft] needed to boost their storage capabilities relative to the other players.

Henry Baltazaranalyst, 451 Research
Avere has big-name customers in media and entertainment, life sciences, technology and finance, but not all of them use Azure. It has clients that deploy workloads on AWS and Google Cloud Platform (GCP). And last year, Google directly invested in the company.
"Avere has had a pretty strong relationship with multiple cloud providers," said Angelina Troy, an analyst with Gartner. "The acquisition by Microsoft will have implications for those customers that are utilizing AWS or GCP, especially when it comes to future innovation that may be locked into Azure use."
It's also unclear where exactly Microsoft will implement Avere's technology, given its relationship with NetApp and its StorSimple product, Troy said.
StorSimple has become tightly integrated with Azure in the subsequent years, though that product is seen as a better fit for lower-end demands. Avere will likely follow a similar path, with the engineering focus going forward on Azure hybrid capabilities, rather than other cloud providers.
Trevor Jones is a senior news writer with SearchCloudComputing and SearchAWS. Contact him at [email protected].
Dig Deeper on Cloud provider platforms and tools