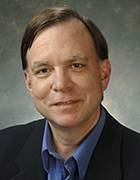 Alan Joch is a veteran business and technology writer who specializes in best practices for commercial enterprises, public-sector agencies and educational institutions. His areas of expertise include cloud computing, enterprise applications, mobile computing, server and desktop virtualization, and the Web.
Alan's feature articles have appeared on TechTarget and in Profit Magazine, Federal Computer Week, Engineering Inc., and other industry publications. Previously, he spent seven years as a senior editor at BYTE magazine, where he alternately ran the product testing lab and the features department. He also is the author of the book, How to Find Money Online: An Internet-Based Capital Guide for Entrepreneurs.
.@larrykim Honored to have you be my 100th Twitter follower. Now on to 100K+ like you!
7:46 PM - 11 Feb 16