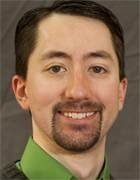 Eric Parizo
Senior Analyst -
Current Analysis -
Eric Parizo is senior analyst, enterprise security with Current Analysis, a leading provider of timely, practical market intelligence and advice that helps global IT and telecom professionals compete, innovate and improve performance. His areas of emphasis include next-generation firewalls, threat detection and remediation, Web and application security, and enterprise mobility management.
Eric was a former executive editor of SearchSecurity.com.
@SeekingAlpha Please fix your feeds so links actually go to their corresponding articles. Thank you.
11:33 AM - 5 Feb 16
Eric Parizo's Most Recent Content