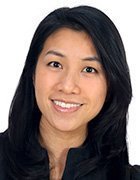 Heidi Shey
Analyst, Security and Risk -
Forrester Research Inc. -
Heidi Shey is a security and risk analyst at Forrester Research Inc. Her research focus is on intellectual property protection, biometrics, embedded security, consumer security and cybersecurity topics such as policy and regulatory concerns. She also focuses on data-driven topics such as budgeting, spending and the economics of security. She is a team lead for survey design, methodology development, data analysis and building of forecasting models in consulting engagements.
Heidi holds a bachelor's degree in economics and studio art, with honors, from Wellesley College and a master of science degree in cybersecurity policy from the University of Maryland.
@anton_chuvakin Yes. Have seen this. :( But in some cases it was temporary tradeoff while they prioritized another security initiative.
12:29 PM - 27 Jul 17
Heidi Shey's Most Recent Content