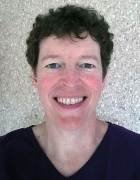 Karen Morton
Senior Technical Consultant,
Karen Morton is Senior Technical Consultant for Enkitec based in Irving, Texas.
For more than 20 years, Karen has worked in information technology starting out as a mainframe programmer, developer, DBA, data architect, author, researcher, educator and consultant. Having used Oracle since the early '90s, she began teaching others how to use Oracle over a decade ago. Karen is the co-author of two books from Apress: Beginning Oracle SQL and Expert Oracle Practices: Database Administration from the Oak Table and is a frequent speaker at conferences and user groups. She is an Oracle ACE and a member of the OakTable Network (an informal association of "Oracle scientists" that are well known throughout the Oracle community). She blogs at http://karenmorton.blogspot.com.
Karen's Most Recent Content