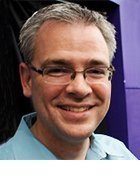 Stephen Foskett
Founder in Chief -
Gestalt IT -
Stephen Foskett is an active participant in the world of enterprise information technology, currently focusing on storage, server virtualization and cloud computing. He is responsible for Gestalt IT, a community of independent IT thought leaders, and organizes the popular Tech Field Day events.
A longtime voice in the storage industry, Stephen has authored numerous articles for industry publications and is a popular presenter at industry events. His contributions to the enterprise IT community have earned him recognition as both a Microsoft MVP and VMware vExpert.
@EnnisJoshua @wifikiwi FreeBSD is pretty finicky about storage adapters. I did lots of research before buying.
7:22 AM - 27 Aug 16
Stephen Foskett's Most Recent Content