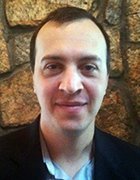 Steve Damadeo
IT Operations Manager -
Festo -
With over 13 years in the industry, Steve Damadeo possesses both theoretical know-how and hands-on experience in all areas of client and infrastructure management, serving in help desk, desktop support, data center design, training and management capacities. For the past seven years, Steve has served as IT operations manager at a global supplier of automation technology and industrial training/education programs. Steve's team is responsible for all information technology-related services supporting approximately 2,000 employees throughout North and South America, including help desk services, client computing, mobility, data center design and management, enterprise backup, unified communications and collaboration platforms, networking and telecommunications systems.
You can follow Steve on Twitter at @sdamadeo.
@apwinthrop I agree with you completely on this one.
9:51 AM - 9 Dec 16
Steve Damadeo's Most Recent Content