Insight on building and supporting cloud apps

Warakorn - Fotolia
Single pane of glass for multi-cloud management still elusive
Unified management for multi-cloud remains a work in progress. Vendors have yet to produce the perfect single-pane-of-glass tool -- and some IT teams can't afford to wait for one.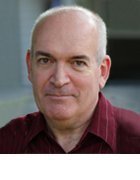 By
Cloud computing may solve many problems associated with traditional on-premises infrastructure, but visibility...
Continue Reading This Article
Enjoy this article as well as all of our content, including E-Guides, news, tips and more.
and management remain a challenge. Third-party cloud products have been around almost since the inception of the public cloud to help address these issues. However, according to analysts, their most ambitious goals haven't always resonated with buyers. Now, new and established vendors are back with some fresh approaches to help organizations tackle complex multi-cloud management challenges.
One example is TotalCloud, a new vendor that offers a 'gamified' interface to visualize and control AWS cloud resources. An immersive tool takes advantage of the natural capabilities of the human mind, which are oriented toward visual and aural information, said CEO and founder, Pradeep Kumar.
TotalCloud delivers a Minecraft-like real-time user experience that uses "behavioral-AI concepts used in real-time strategy games such as Warcraft and StarCraft," Kumar said. Users get a viewable context of their cloud infrastructure and then maneuver the behavior of affected cloud resources, in the right context, using quick decision-making insights from one single immersive console.
"The action could be for the purpose of optimization, fixing a security issue, checking on compliance, looking for cost-saving opportunities, performing cloud operations, or making a disaster recovery," Kumar said. And, he explained, this new approach is a step away from the traditional siloed approach of managing and optimizing resources, and toward the single-pane-of-glass goal.
Single-pane management still out of reach
That chimerical goal has been the focus of vendors for years, said Forrester analyst Lauren E. Nelson. "The vision set forth in 2010 was a single pane of glass, but it has been a waiting game," she said. The tools that tried to deliver on that vision may have been over-ambitious or not focused enough on actual problems, she said. As enterprise cloud use expanded, so too did the list of functions a single-pane-of-glass tool must offer -- including an interface layer to ensure portability across cloud vendors.
Today, the market is more focused on day-to-day management, such as how to lower cloud bills, how to optimize use and how to mitigate performance problems. "Vendors are breaking into specific functionality in hopes of increasing engagement with the client and eventually selling more," Nelson said.
The vision set forth in 2010 was a single pane of glass, but it has been a waiting game.

Lauren E. NelsonForrester analyst
In short, "A lot of people realize they can't wait any longer for the single pane," she said, so spending now is mostly on single capabilities.
The challenge with a single pane of glass is a loss of fidelity, said Owen Rogers, a research director at 451 Research. He compares the single-pane-of-glass goal to the ubiquitous universal remote control for home entertainment systems.
"Having just one control for all your devices is a lot more convenient than multiple controls," he said. "But each device has its intricacies that can't be captured by a single control."
As a result, you still have to keep your old remote controls for things such as channel tuning or configuration. In other words, the single remote can do the majority of things, but it'll never replace everything because that would make the single control too complex and reduce its advantage of simplicity.
"The same issue lives with the single cloud pane of glass -- they can do the common things that all providers offer, but they're not so good at the differentiated features between providers," Rogers said.
Cloud tools refocus on DevOps problems
Torsten Volk, a managing research director at Enterprise Management Associates, said the real problem is that the vendors that tried to deliver sophisticated multi-cloud management "didn't pay attention to the DevOps guys who actually had the pain." Over time, DevOps teams came to rely on the management capabilities of cloud providers, which also offered the ability to deliver crucial cost information.
Volk said he has seen other vendors, including Morpheus Data and YotaScale, try a new approach to address the frustrations of cloud management. In many cases, these vendors are not trying to build a better multi-cloud management tool; they are building a different mouse trap.
"The key cloud DevOps problems are all related to compliance, security, cost, speed and quality," Volk said. Third-party vendors are looking to help solve these DevOps problems by adding robust automation.
YotaScale, which Volk said is "more like TotalCloud in its approach," harnesses AI to deliver cloud performance management.
Several companies offer tools that play a role in making cloud more manageable, Nelson said.
Cloudify offers an open source orchestration platform that aims to manage and automate lifecycle processes in the cloud. It is built on Topology and Orchestration Specification for Cloud Applications (TOSCA), which is a language based on OASIS. The RightScale Cloud Management platform provides organizations access to a portfolio of public, private and hybrid cloud services while maintaining enterprise control. The company's Optima product is a cloud cost management and optimization tool. Turbonomic focuses more on workload automation for hybrid cloud environments. New Relic and AppDynamics both focus on application monitoring and management.
Other companies include the following:
ParkMyCloud, a SaaS tool that enables users to automatically schedule on and off times for their idle cloud resources;
FittedCloud, a platform to help match provisioning and utilization;
GorillaStack, which helps parse AWS reports to support better utilization;
Skeddly, which provides scheduled automation services for AWS;
DivvyCloud, which automates optimization and compliance;
Densify, which provides SaaS-based machine learning cloud optimization;
OpsRamp, a cloud-based management hub;
io, a cost-focused instance manager for AWS;
Spotinst, a framework for provisioning and utilization management; and
HashiCorp, which offers a range of tools to manage both physical and cloud-based VMs.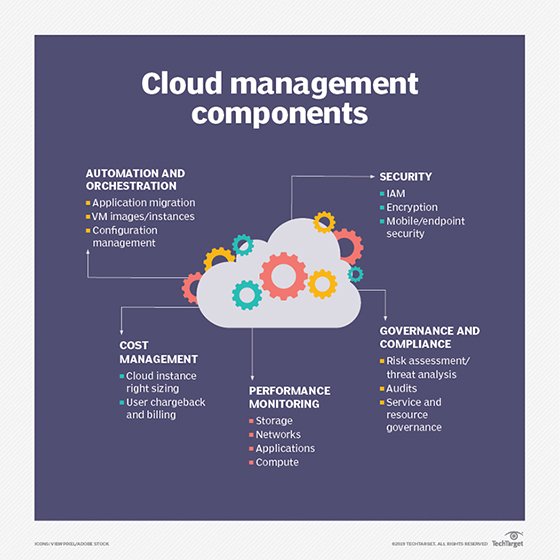 But the independent vendors aren't alone, and cloud providers will continue to expand their management capabilities. "If AWS had fantastic monitoring and others [did], too, would that be enough?" Nelson said. "Will people pay for cross-cloud views or brokerage insights? So far, the answer is 'no.'"
Furthermore, service players like Accenture and value-added cloud players like Rackspace also have a role, she said, because they are building strong management capabilities into their own offerings. Sometimes those capabilities come with an extra charge. "Again, the question is: 'If these things are included in the service price, would you really pay for a separate tool?'" she said.
Multi-cloud management will remain a challenge
Regardless of who attacks the problem, there is much yet to be done in the realm of cloud management, said Dan Conde, a senior analyst at Enterprise Strategy Group.
"Many people will choose a single cloud vendor for its particular strengths," he said. But, regardless of how much management functionality individual cloud providers offer, "multi-cloud will be a problem."
Primary cloud management challenges include provisioning, configuring after initial provisioning, monitoring for cost and performance and security. "Doing things to be cross-cloud may force you to be looking at or using the lowest common denominator; that would be bad if you can't use each cloud's special capabilities," Conde said.
And that points to another challenge that goes beyond simply ensuring smooth operations.
"I think the next big area is cloud optimization, automatically ensuring that users are paying the lowest price for their resources while meeting requirements," Rogers said. These can be categorized into two types: waste managers that continually tidy-up unused resources and broker-dealers that balance workloads across different pricing models to achieve the lowest cost.
And what of the elusive single pane of glass? "It is an interesting approach if you can get people to adopt it," Volk said.
Dig Deeper on Cloud deployment and architecture